A group-based intervention for primary and high-school aged students, as well as young adults.
About our social skills groups
HDST's Social Skills groups, better known as 'Social Skills Club', have been created as a result of increased need for functional communication skills that cannot be achieved in 1:1 sessions. The groups typically consist of one speech pathologist and up to 3-4 participants with similar abilities. These groups focus on skills targeting a range of areas in language and communication that are critical to the building of social networks and successful interactions in the community. These areas include: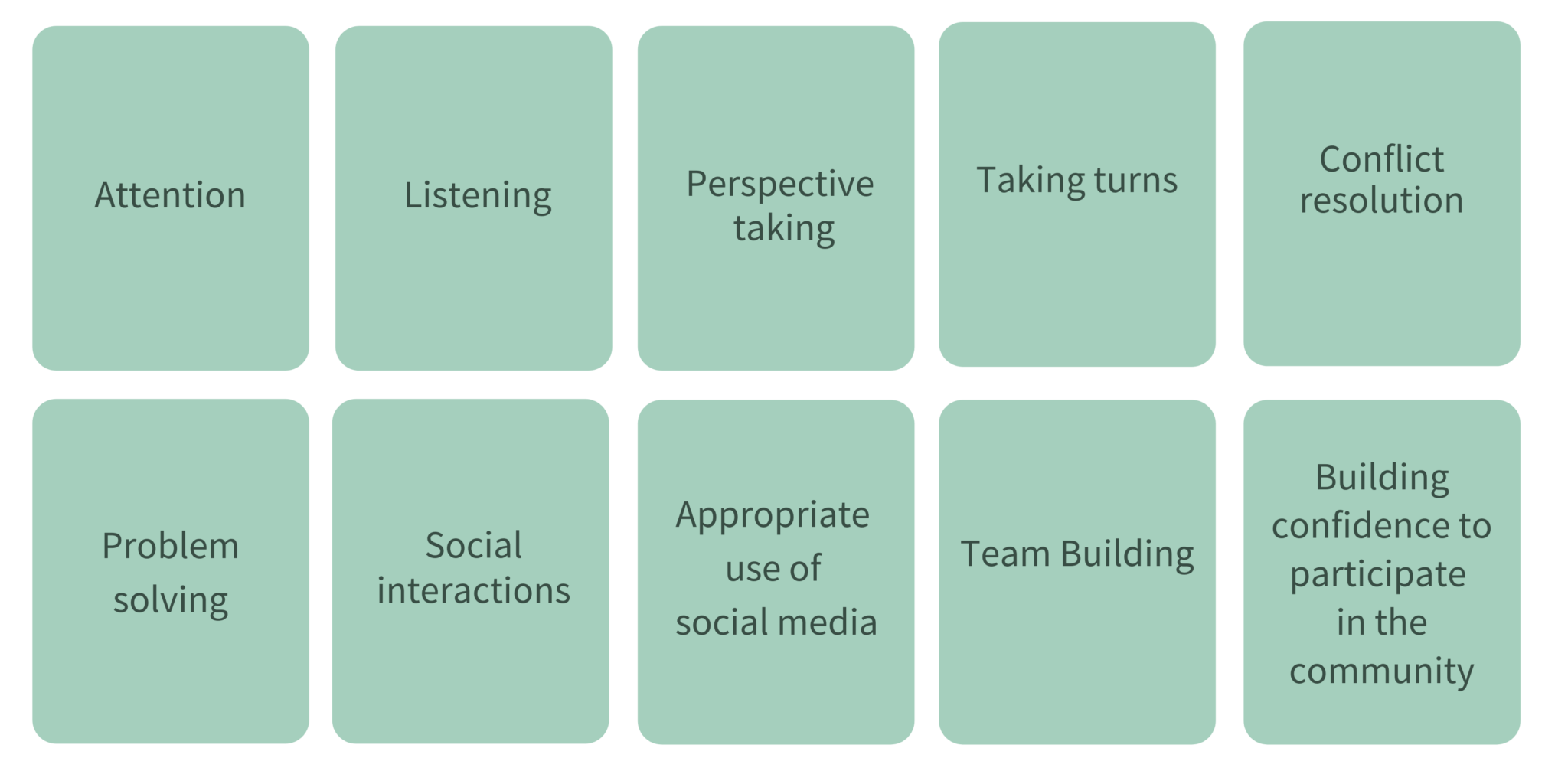 What skills does my child need to join social skills group? 
It is expected that children, adolescents and young adults wanting to attend social skills club are able to do the following:
Remain engaged and seated throughout a session with minimal prompting or support from a carer/parent
Attend to others and their surroundings
Take turns and building awareness of turns of others
Follow at least 1-2 part instructions and have a basic understanding of different question types (e.g. 'how' and 'why')
Use and recognise visuals (to support sentence structure, etc)
Use at minimum short phrases to communicate (can be verbal or non-verbal – using an AAC device)
When does the social skills group run? 
Our social skills group runs for the duration of the school term (i.e. 10 weeks) and can be offered face-to-face or online. Each session is 1 hour long and includes a short debrief at the end of the session to allow the therapist to communicate on each participant's progress and strategies they can employ at home. Please be aware that all new clients to HDST, including clients that have not been previously assessed by a speech pathologist, will be advised to attend a 30 minute screening consultation that will allow us to determine your child's abilities and tailor the groups to their needs. Our speech pathologists will screen your child's language abilities, conversation skills, behaviour and non-verbal communication (e.g. use of body language, facial expressions and gestures).
We are currently running social skill clubs for the following age groups. Please note that you can choose from one of the following groups and register your interest using the inquiry form on our contact page!
How much does it cost?
Upon registering your interest online, or through your therapist (for current clients), you will be provided with information on the specific costs associated with attending the group. Rebates are available for clients with private health insurance and NDIS funding. Please note that payments are upfront and non-refundable.